Book: Malvinas 40 Years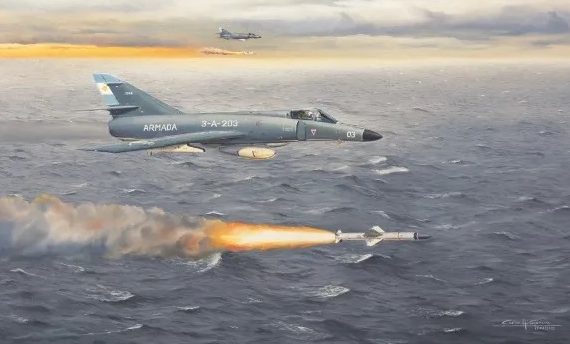 Internationally renowned aviation artist Carlos Adrián García has released his latest collection in the 80-page, full-color book titled "Malvinas 40 años: Pinturas de acciones aéreas con los relatos de sus protagonistas." After years of interviews with surviving Argentine Air Force, Army and Naval air crews, who verified the action painting included in this amazing collection, Carlos has provided us with an incredibly detailed vantage point from which to see some of the principal events, as well as a few little-known incidents of 40 years ago. The accompanying narrative, in Spanish, has incorporated more numerous elements of recent scholarship, which expands and completes our understanding of this conflict.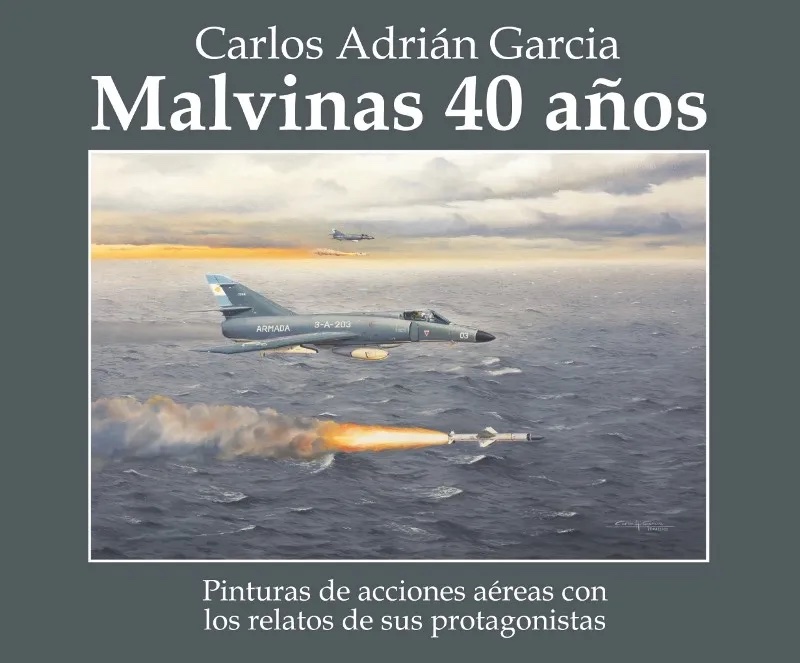 This beautiful book, which has been printed by AMT Ediciones (Buenos Aires, Argentina) is an absolute "must" for anyone interested in the history of aviation in Latin America. Fortunately, the publisher ships worldwide and you can contact them by dropping an email to amtediciones@gmail.com or by chatting them via WhatsApp at the phone number +5491160570707. You can also contact the author through his Facebook fan page, his Instagram account or his website.
Book Details
Title: Malvinas 40 años – Pinturas de acciones aéreas con los relatos de sus protagonistas
ISBN: 978-987-88-5469-4
Publisher: AMT Ediciones
Postal Address: Parque Industrial "Pibera," Colectora Autovía 2, El Pato, Buenos Aires, Argentina